The LearnVirtual Europe took place in the Mátrai Hegesztéstéstechnika Kft, a result of the initiative of the welders training of reforming the Csúcs Hegesztéstechnika Kft, was founded in 2010 in a separate division. Developement and European VET sector which distribute our products have gained exclusive rights, demanded that develop a separate company in 2014, which named LearnVirtual Europe Kft. The organizational structure is changed, but our purpose is not...indeed! The new website, the involvement of new partners, the young vigor filled attitude and the proactive approach reflects, which is coupled with a 10 years of experience and dedication.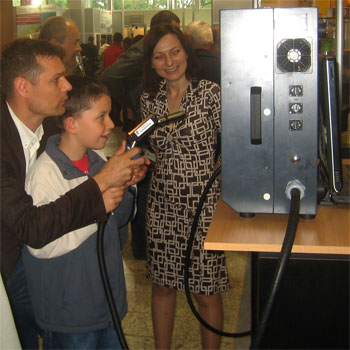 The head of the professional leadership is Benus Ferenc Jr., who deals in industrial vocational training simulations integration since 2006. Since 2008, head of training participants in the dual vocational training at the practical training place of the Mátra Hegesztéstechnika Kft, where they train welders and welding instructors in forming school system and adult education too. Research Fellow of the Hungarian Association of Welding Technology and Material Testing, since 2010 the Hungarian Chamber of Commerce and Industry on behalf of the Hungary team Skills and WorldSkills EuroSkills welding expert on international competitions.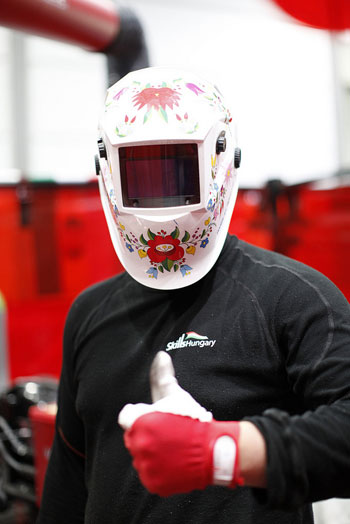 The successes gained in welders simulation training, and the experrience encouraged to search for other professionals and further developement of the simulator. Experienced as an expert in virtual reality simulators, the LearnVirtual Europe taken under all the simulators in the market.
For us, the most important aspects for LearnVirtual Europe are the correspongind value for money, technology, manufacturing expertise and of course the teachers eye test "in classifying" the simulators use.The team has involved in other traded simulators developement.
Looking for the future we received many requests to support the developement of other professions simulators contribute.
Our team is committed to promote unificate the domestic and European practical training and raising the standardsof training facility.Whit our tools, our developements, we would like to support he domestic market, rendering the pledge skilled staff and the education.
Thus returned to the highest level which currently available in the shortest time as to achieve an advantage  over other players move the market. We want to be in full compliance to the customer needs, and we constantly react to the changes in market demand whit our products and developements.